Eye Disease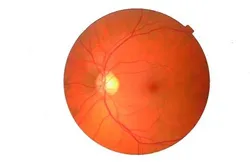 There are many diseases that can cause irreversible damage to your eyes, well before it would become noticeable to you. The only way to catch the disease in its early stages is through regular comprehensive eye examinations, such as those given at Shafer Vision Care. If diagnosed and treated early, many of these diseases can be controlled.
Unfortunately, in America, the incidence of eye disease is on the rise. Age related Macular Degeneration (AMD) is now the leading cause of vision loss and blindness in Americans over the age of 65. It is estimated that 1.75 million U.S. residents now have significant symptoms associated with age-related macular degeneration, with that number expected to grow to almost 3 million by 2020.
Glaucoma is the second leading cause of blinding in the US and affects an estimated 3 million Americans, with 120,000 blind due to the condition.
Dr. Shafer has received certification as a Fellow of the American Academy of Optometry (F.A.A.O.) having been evaluated against the highest standards of professional competence and met rigorous qualifications for fellowship. She has also completed an additional one year residency specializing the eye disease.
Her office is equipped with the highest technology equipment including the Optomap Retinal exam, corneal topographer, visual field analyzer, among others to most effectively diagnose, treat, and evaluate the progression of any eye disease.
She has the knowledge, training, staff, and equipment needed to diagnose and treat macular degeneration, cataracts, glaucoma, keratoconus, and amblyopia.
If you have any questions or concerns about the health of your eyes, please call our office at 852-5000. Our mission is to help your vision last a lifetime - thank you for trusting your eyes to us!